Cottage Collection Specialty Soaps
$50.00
Useful ~ Sustainable ~ Nature Loving
To feel loved in it's greatest capacity is my wish for it's receiver.  Whether it's gift for yourself or a loved one, these soaps spark memories, love and joy.
Specialty Soap Product Details:
~"Pink French Clay" with essential oils of rose geranium, lavender, litsea, lime and clove
~"Lavender and Lemongrass" essential oil with beeswax (organic lemongrass)
~"Vert" with essential oils of lime, peppermint, rosemary,  lavender and spinach powder for color
~"Soleil" with essential oils of orange, grapefruit, lime, lemongrass, organic juniper, cypress and zests of orange and lemon.
~"Cedarwood" with Brazillian Red Clay and essential oils of Himalayan Cedar, lavender and organic juniper berry.
What else makes it special:
~Repurposed shipping box with covered feel good cotton fabric.
~Handmade botanical paper with dried flowers and repurposed tissue paper.
~Ribbons are made from plant dyed fabrics. The pink fabric is a much loved tea towel from my great grandfather's linen collection.
Each ensemble is lovingly made to order. Please allow 3-7 days for the creative process of making the box, handmade paper, sewing the ribbon and assembly.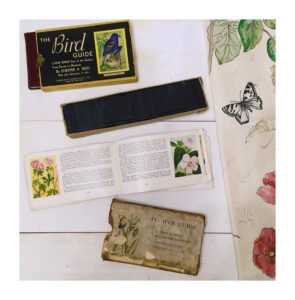 Beloved items from The Cottage.
Feel the love too! I've added a little sample
each soap so that you can experience your gift
to your loved one as well!
Cottage Collection Specialty Soaps :